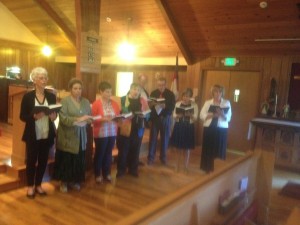 Come join us every Sunday at 10 am at our Traditional Service. A prelude of Organ Music would Welcome you before the service for a moment of meditation and reflexion.
We are a small community of Faith, around 35 people on a normal Sunday, but very active. We have started our own Choir which is just motivated by the great love to our Heavenly Father.
Come and join us, have fun and experience a different worship style.